welcome to
Beach Pottery, Etc.
Over ONE ACRE of BEAUTIFUL POTTERY and much MORE!
LOCATED ON SAN CARLOS BLVD. ON THE WAY TO FORT MYERS BEACH
With over one acre of beautiful ceramic pottery, Beach Pottery, Etc. has everything you can imagine to enhance your personal living space or business, inside and out! Our pottery comes in all shapes and sizes. It's durable, high temperature fired clay with baked in vibrant colors that won't fade, flake or stain. It's easy to maintain and washes clean.
We also have a large selection of coastal décor, beachwear, jewelry, local original art, gifts, souvenirs, and more!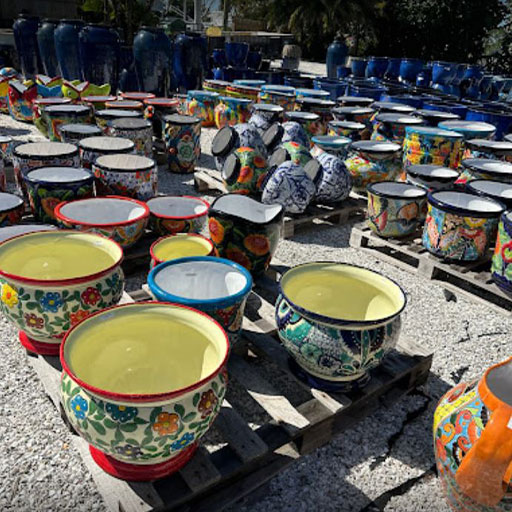 You'll find just what you need to brighten up your home or add a little flair outside.
There's always something new to see! 
Large Glazed Planters
Local Original Art
Talavera Mexican Pottery
Vietnamese Pottery
Lightweight Composite
Indoor Pots
Wall Art
Souvenirs, Gifts, Jewelry
Hats, Bags, Beachwear & More